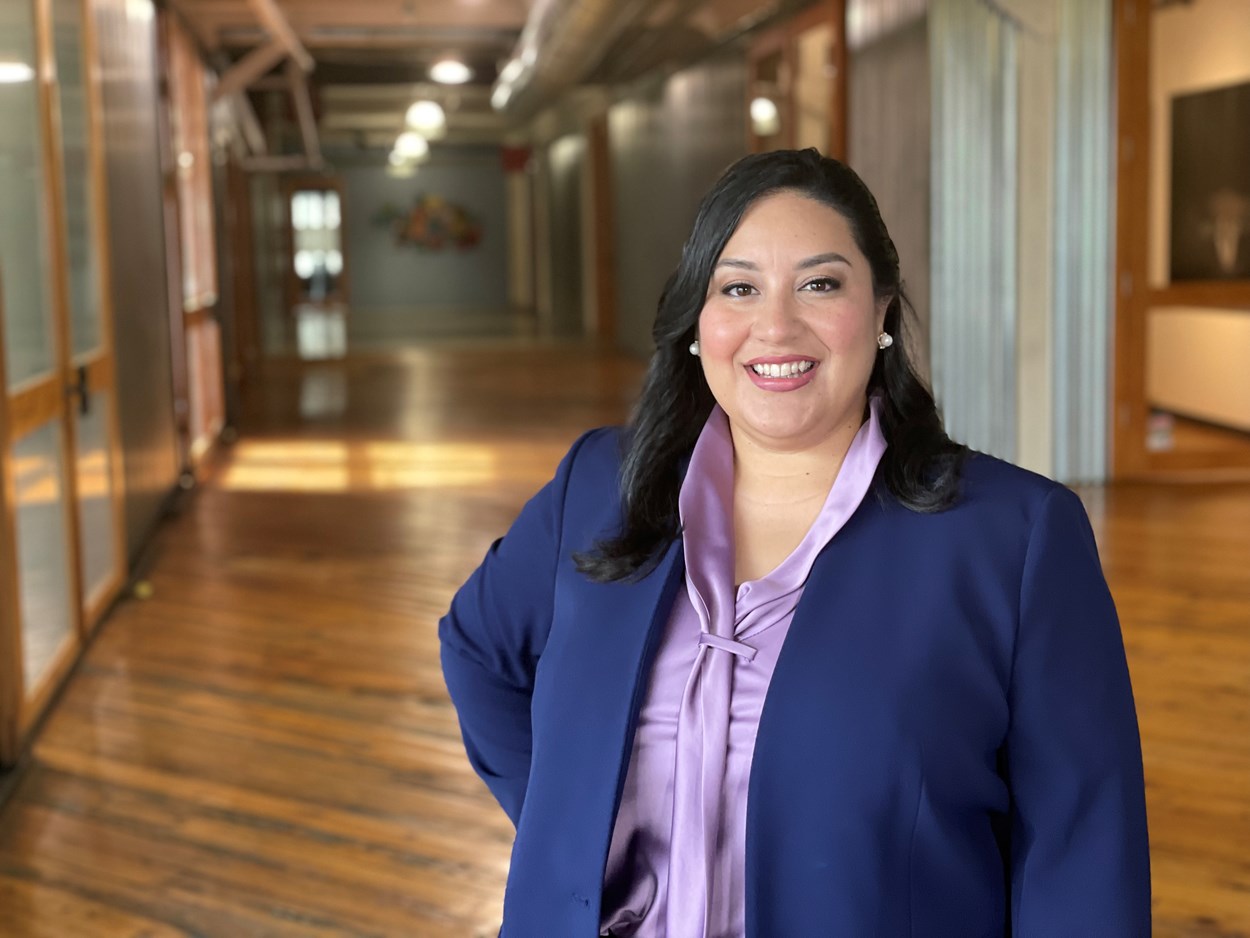 Erica Dominguez is a first generation Mexican-American who was born and raised here in San Antonio. As a student, she attended St. Margaret Mary Catholic School, St. Gerard Catholic High School and graduated from McCollum High School in the city's Southside.
Erica is also a Veteran of the United States Air Force. She proudly served her country for nearly eight years as a 2W1-Weapons Loader, and she deployed twice in support of both Operation Iraqi Freedom and Operation Enduring Freedom in 2002 and 2003. In 2009, she separated from the Air Force and earned her undergraduate degree from the University of Nevada - Las Vegas. After that she moved back to Texas to obtain her law degree from Thurgood Marshall School of Law at TSU. While in law school, she received clinic hours in the criminal law clinic, volunteered at immigration events, and was a senior editor of the Law Review. She graduated from law school and passed the Bar Exam in 2014. She then volunteered at the Michael DeBakey VA Hospital assisting Veterans with drafting wills, consumer issues, tenant issues, and providing general legal advice. In 2015, Erica returned to San Antonio and began working for the Bexar County Public Defender's Office. As a Public Defender, she devotes countless hours to ensuring those who cannot afford legal counsel still receive zealous representation. She has represented over 1,000 clients from initial arrest to the close of their case. In addition, she has worked in the specialty courts as the Defense Attorney for Mental Health Court, DWI Court and Adult Drug Court.
Equipped with all of this experience, Erica believes that she is ready to serve as your Judge of Bexar County Court-At-Law No. 6. This particular court has the added responsibility of serving as the Veterans Treatment Court - a job for which Erica is uniquely qualified. She knows that some wounds are invisible and cut much deeper than any scar. Her personal journey navigating the VA healthcare system, and her experience practicing in a myriad of specialty courts, makes her the best choice for this bench.
Erica believes in transparency, integrity, and fairness. Her dedication to ensuring that our justice system works for everyone is unwavering, and should she be elected judge, that dedication would only compound. Your vote matters in this election - and that is why Erica is asking you for yours in November.